House Painting Services Near You
Local House Painting Services You Will Love
Paintzen's House Painting Services make bringing that color to your home easier than ever. A new coat of interior paint and our house painter services are the best way to transform your home's interior & exterior. Whether you need your whole house painted or you want to remodel your livingroom or bedroom with PPG's color of the year, PPG's Paintzen house painters are equipped for all of your house painting needs. Use our live chat below to hire a house painter in your area!
Get Your Free House Painting Quote!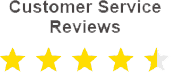 Want to learn more about PPG's Paintzen House Painting Services? Watch the video below!
Hire House Painters Get A Free House Painting Quote
Paintzen was designed to simplify home painting.

Quickly get a quote for your project using our online house painting quote tool. This unique online quoting tool allows PPG customers to get clear prices for their home paint jobs in just minutes. No more juggling multiple estimates or spending your valuable time doing walkthroughs with painters! You can book online or schedule a consultation with a member of Paintzen's customer support team to finalize your paint job details prior to scheduling. Then, choose your ideal paint date - and get ready to transform your space!
Get Your Free House Painting Quote